Sustainability and Leadership – looking to the future
Sustainability has become a huge focus for organizations across the world, especially for those that are looking to build a culture that supports sustainability initiatives. Organizations are looking to ensure that they are creating and managing an organizational environment that is bulletproofed for and contributing positively towards the changes in climate, leadership, people management, technology and many other areas that fall under the heading of sustainability. The question on everybody's lips is "How do we create an organization that will be sustainable in the changing future?"
At Spark Success, we have a particular passion and skill set for this topic, and you can read more about our own initiatives here as well as learning how you can get involved in your organization's sustainability initiative on an individual level here.
What does it mean to be a Positive impact Leader that has sustainability top of mind?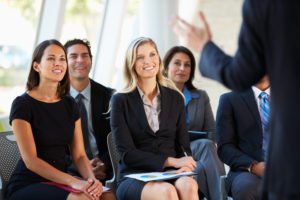 There are terms that we see used around sustainability that you may have heard and relate to such as ESG or the UN SDGs or the 5 Ps. Whatever the term, sustainability is about addressing the global challenges that impact every single one of us on the planet – human beings, other living beings, plants, the ocean, the landscape – and all the things we need to not just survive but to also have continued quality of life.
Sustainability takes the majority of us – individuals, leaders, and organizations.- to take part in changing how we are doing things in our day to day lives and businesses to create a tipping point. We see more and more organizations committing to what are often referred to as ESG or sustainability goals.
As a positive impact leader, others will be looking to us to model the way, drive initiatives and educate others as part of our everyday leadership practices.
These goals (SDGs) were adopted in 2015 as part of the 2030 Agenda for Sustainable Development which set out a 15-year plan to achieve these goals which are intended to transform our world. "They're a call for action by all countries poor, rich and middle income to promote prosperity while protecting the planet. They recognize that ending poverty must go hand in hand with strategies that build economic growth and address a range of social needs, including education, health, social protection, and job opportunities while tackling climate change and environmental protection."
"Today, progress is being made in many places, but, overall, action to meet the Goals is not yet advancing at the speed or scale required. At the core of the 2020-2030 decade is the need for action to tackle growing poverty, empower women and girls, and address the climate emergency. But inequalities and climate change are threatening to undo the gains. Investment in inclusive and sustainable economies can unleash significant opportunities for shared prosperity. And the political, technological and financial solutions are within reach. But much greater leadership and rapid, unprecedented changes are needed to align these levers of change with sustainable development objectives"
The 5 Ps: For ease of recall, the 17 SDGs are categorized into the 5 Ps
1. People – "end poverty and hunger, ensure all human beings can fulfill their potential in dignity and equality and in a healthy environment"
2. Planet – "protect the planet so it can support the needs of the present and future generations, address and handle climate change and environment protection" .. without which "the trajectory will lead to significant risks to health, livelihoods, food security, water supply, human security, and economic growth"
3. Prosperity – "ensure all human beings can enjoy prosperous and fulfilling lives and that economic, social, and technological progress occurs in harmony with nature"
4. Peace – "There can be no sustainable development without peace and no peace without sustainable development … foster peaceful, just, and inclusive societies"
5. Partnerships – "a spirit of strengthened global solidarity" – collaboration across geographies and sectors.
The Imperative Call to Action for Executive Leadership and Attention to Organizational Culture
Many organizations are now taking action on sustainable development. In the organizational environment, they are often referred to as ESG – Environmental, Social, and Governance – initiatives. Some are applying these "non-financial" factors as part of their analysis process to identify material risks and growth opportunities" (CFA Institute)
At their root, these mean:
Environmental: conservation of the natural world – climate change, resource depletion, waste and pollution, deforestation
Social: consideration of people and relationships – working conditions, child labour, local communities, conflict, health and safety, employee relations and diversity
Governance: standards for running a company – executive pay, corruption, political affiliations and donations, board composition, diversity and structure, and tax strategy
What does this mean for EXECUTIVE LEADERS and LEADERSHIP TEAMS?
In whatever way it is phrased, it is the action on these in our own leadership and lives that will ultimately make the difference.
ONE STEP AT A TIME, Spark Success Executive Coaching and Organizational Culture Consulting can support aspects of the social and governance initiatives – People, Prosperity, Peace, & Partnerships – through empowering people to:
1. Live and lead by their positive values
2. Communicate neutrally with each other without defensiveness
3. Create psychological safety, so that people bring and share their ideas and experiences, contributing to the possibility of successful innovation and prosperity
4. Communicate and act to include people and support values alignment, leading to higher engagement, fulfillment, and productivity of people
5. Foster collaboration to build on opportunities for the organization and the 5 Ps in some way – it may not be realistic to start with all 5 Ps – starting with one area is a winning strategy
6. Learn and apply coaching skills, coaching being a key way of leading that supports the ingenuity and realization of true partnerships
7. Intentionally nurture an organizational culture that is aligned with the value of the 5 Ps. I use the Barrett Cultural Transformation Tools for this purpose. There is an optional additional report to the organizational Cultural Values Assessment called the: Culture Sustainability Report.
8. Bring people together to solve problems that directly or indirectly positively impact progress towards the 5 Ps.
Spark Success has recently become a business partner of OneTreePlanted to make its direct contribution to the Planet. Spark Success contributes monthly based on its number of individual and organizational clients. Read more here about why we chose this initiative and how we implement it across our organization.
If you are ready to get involved in sustainability initiatives on an individual level or as a leader, but are not sure where to start, take a look at our resources on our Create Your Impact page. If you'd like to discuss how Spark Success can help your organization develop and implement company-wide sustainability goals, reach out to us for a complimentary discussion and let's get the ball rolling!
… harnessing the passion of people to create organizational success!
Let's stay in touch. Sign up for our mailing list to learn more about our Positive Impact Leadership and Organizational Culture Initatives.