Our mission is to empower you, as a leader, to engage your people to create an organization that is engaged, productive, and profitable!
We work online and in-person with leaders and teams in the corporate world, not-for-profits, and businesses.  From CEOs, business owners and partnerships to middle management to new leaders, we meet you where you are at to create a pathway forward with new learning, relevant skills, and ways to apply them in life and leadership.
Leadership is not always easy.  While we know what we could be doing as leaders, application is not as straightforward.  On top of this, our environment is continually changing.  Yet, if we do not continue to learn and grow ourselves and our teams and attend to our organizational culture, our organizations have a difficult time staying relevant in our current rapidly changing, complex environment.  These skills are learnable, observable, and measurable.
We support clients like you to:
Build courage skills
Lead from your values
Create alignment for your teams
Develop team/employee engagement
Develop your team
Expand influence and impact
Delegate effectively
Provide meaningful and actionable feedback
Have more courageous conversations
Set the stage for creativity and innovation
Enhance communication skills, adapt your style
Amplify what is going well in your organizational culture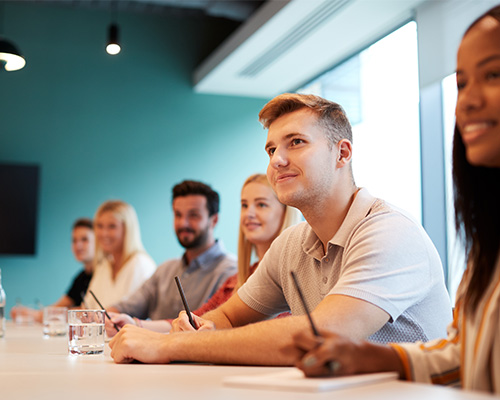 We do this through:
Executive and Leadership Coaching: private sessions for individuals (in-person and virtually) and group/team formats
Leadership Development Programs: customized programs based on organizational and leadership development goals, and Dare to Lead™ programs (in various formats for groups, teams and organizations)
Values-Based Organizational Culture Initiatives: using our 3-Point Approach – systems thinking, appreciative inquiry, and values based – and assessments such as the Barrett Cultural Transformation Tools
Spark Success takes a one step at a time approach with clients be they individuals, teams, or organizations. We take the time to get to know people and cultures up-front as this is critical to the success of any coaching or organizational culture initiative. Our aim is to know you, understand what your goals are, and develop offerings to suit your needs. From individual coaching to group facilitation and training to assessments to combinations of all three, we meet you where you are at and support you to get to where you want to be.
Let's connect! You never know what we might learn together through a
20-minute, no-obligations phone conversation.
Let's stay in touch. Get your free copy of
"CREATE SUCCESS in Your Business—Discover Emerging Trends and Leading-Edge Insights".