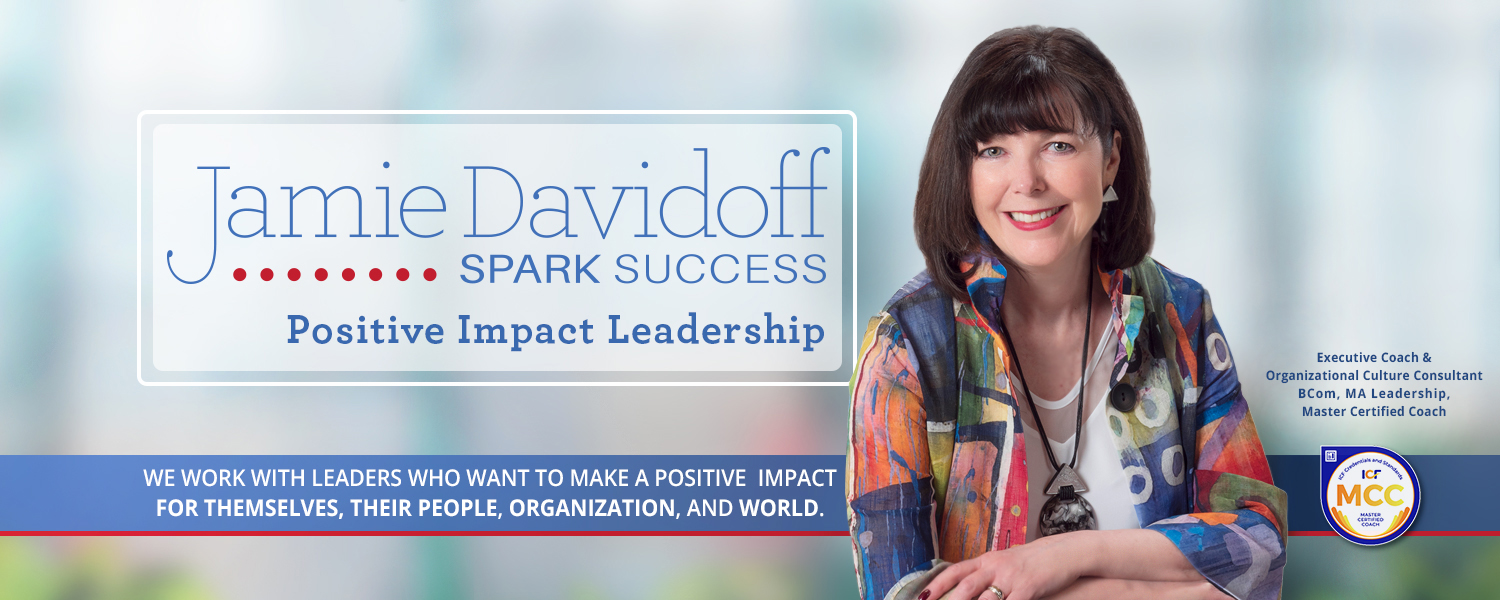 Are you a leader who wants to courageously amplify your positive impact for yourself, your team, your organization, and the world? But something is getting in your way.
At Spark Success, we offer powerful programs for senior leaders to develop the courage, capabilities, and capacity they need to make the positive impact they know is possible for themselves, their teams, the organization, and the world!
 You've been experiencing  one or more of the following (could accordion these entries – ie, click for more info):
You have been doing your best to lead in our complex times and now you are feeling low in energy and you are out of ideas. You have a sense that there may be new ways to lead in this environment that sustainably supports and engages your teams.
You are new to a senior leadership role and you are not sure where to focus your attention. You were promoted based on what you did well in your previous role, and you're looking to create a plan and gain the courage and capabilities to be strategic, influential and make a broader positive impact.
You have been a senior leader for a while but feel stagnant and want to create a bigger impact.  You have a new vision that you believe will create value for all involved, supports the organizational trajectory, and builds stronger stakeholder relationships, and you want to advocate and create collaboration and alignment for it.
You have ideas to tap into expanded potential but you're not sure how to go about bringing them to life.
You know that, together, you and your organizational team can make great things happen and understand the importance of connecting through shared purpose and values but want guidance on how to do so.
You have a sense that there is more to your leadership than the transactional elements and goals. desire to create more substance, collaboration, and momentum but you are caught up in tactical management – problem solving for your team, being the go-to person, getting involved in day-to-day matters, keeping up with multiple responsibilities, fixing unproductive interactions – and are struggling to find the time and energy to think strategically and consult with others to create an plan that has buy-in and champions.
At Spark Success, we offer three streams of Powerful Leadership programs….
To see how we can support you to make Positive Impact, let's have a conversation!  Book a complimentary, 30-minute Exploration Call with us.
Leadership Coaching, Training, and Culture Services
Let's stay in touch. Sign up for our Positive Impact newsletter and Get a free copy of
"CREATE SUCCESS in Your Business—Discover Emerging Trends and Leading-Edge Insights".