We're hearing a lot about the Great Resignation otherwise known as The Great Reset, The Great Renegotiation, The Great Realization, The Great Reimagination, and The Extraordinary Exodus. While this appears to be more prevalent in some countries than others, the trend is paralleled to various degrees. Many people are looking for meaningful work in values and purpose-based organizations where their work contributes to the greater good.
What is it?
This trend began in early 2021 and was pronounced January through April when there were minimal wage subsidies in relation to covid measures. There are additional factors such as Baby Boomers retiring and a move toward doing what you love, to more meaningful work.
With the combination of workforce shortages and the desire of people to find more values-aligned, meaningful work, employers have had to shift leadership and ways of engaging people.
What it means if unaddressed:
A higher likelihood of turnover,
Higher costs associated with turnover – Gallup shares the costs of turnover of being 1.5x-2x the person's salary,
Rethinking how to lead
Ideas to consider to proactively address these concerns:
Provide coaching for leaders to lead rather than manage and to all to be agile and adapt
Take an appreciative and systems approach to understand and adapt to ever evolving circumstances
Provide competitive compensation, benefits and value-adds such as flexible working schedules and locations, support through coaching and mentoring
Get clear about your culture and purpose
Practice and support the practice of desired values and alignment to purpose
Act on the gap between the current and desired culture and get people involved in culture initiatives
This trend of people looking for meaningful work is here to stay. While it may seem daunting to shift mindset and perspective, it is both important and possible to set yourself, your team and your organization up for sustained success. By doing so you may be able to proactively put in place initiatives to support you to minimize the impact of the great resignation other companies are experiencing.
Interested in learning more about how you can future lead your organization? Let's talk about what your opportunities are to transform yourself, your teams, and your organization. Book a complimentary Exploration Session here: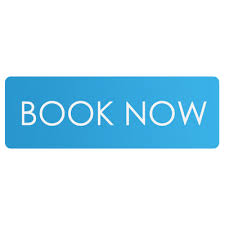 Yours in agility,
Jamie
Copyright@2022 Spark Success All rights reserved