Are you or your team members still feeling foggy or worn out after the holidays?
Maintaining your leadership energy can be difficult at times and you may notice that you and/or your team members are feeling worn out after the holidays despite having had time off. This roller coaster ride we've been on can be exhausting and disappointing especially when long-held plans for get-togethers or travel change. This is compounded especially at this time of year in the northern hemisphere when we have fewer daylight hours and sunlight. Add to that, being the person responsible for many of the decisions made, executives and boards can feel alone, discouraged or frustrated, or eager to kick it into high gear to compensate for perceived gaps.
You are strong, You can handle a lot. You are action and solutions-oriented. You have made it to where you are with grit, logic and likely an abundance of optimism. So what's happening right now?
You are used to weathering storms, getting back to solid footing, and aligning your team to move forward with clear sight. Right now though, it's as if you are living on the water with no solid ground in sight with uncertainty swirling all about. How can you get that sense of assuredness and energy to move forward productively?
How can you move on the continuum from surviving to thriving? How can you support others to do the same?
There are many things we can choose to focus on which support us to adapt, flourish and thrive, which results in replenishing our leadership energy It starts with you first.
While you cannot always control everything that is happening around you, you can focus on what is within your control and on healthy pursuits. You can regulate yourself, work through what you are feeling or experiencing, gain new perspectives and carefully choose the lenses that you look through. You can live in alignment with your values and with a sense of purpose. You can take care to place your attention on what is possible and take care of yourself, your own being.
This is not new. What is new is the clarity of the need for this and possibly the heightened level of readiness and willingness to try a new way of leading and living.
"Self Love is an ocean and your heart is a vessel. Make it full and any excess will spill over into the lives of other people you hold dear. But you must come first." Beau Taplin
We have our mind, body and spirit. For our mind, we need to boundary what we let in and what we put out. For our body, we need to take care of it with nutrition, movement, fresh air. For our spirit, we need to be kind to and nurture ourselves (gratitude, space, music), live our values (those things that are important to and energize us), and find and align to our purpose (our Why).
As a leader, you can encourage your team to also take care of themselves. And, at work, you can consult, listen, and support people to live their values towards a shared purpose. This is energizing for all. This creates an environment with innovation, engagement and fulfilment, where people want to be because they are contributing to much more than the bottom line. You can create this win-win-win.
Ready to get back to this, start it for the first time, or amplify it? A trusted coach can support you to regain your energy, footing and inspiration to courageously identify, create and amplify positive impact. Let's talk about what program might be a fit for you.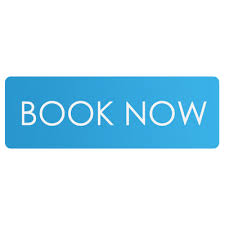 Yours in creating clarity, focus and energy,
Jamie
Copyright@2022 Spark Success All rights reserved